Personal Growth from SelfGrowth.com-- SelfGrowth.com is the most complete guide to information about Personal Growth on the Internet.
Ghostvillage.com - Ghost Research, Evidence, and Discussion.
HYPNOSIS - Learn hypnotic mind control, Lose weight with hypnosis, Quit smoking with hypnosis. Wide variety of products available.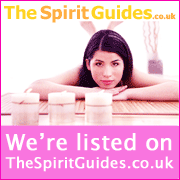 Hypnotic-World.co.uk | Online Self Hypnosis Downloads & Hypnosis Scripts Center.